So do you like the new look of my blog? I've been playing around with it and made a bunch of changes that I am really quite pleased with :)

Enough of that...on to really important matters now...SWW IS BACK! Please come join us at SUN and check out all the great challenges we have going on! Here is a quick look at all the great things happening...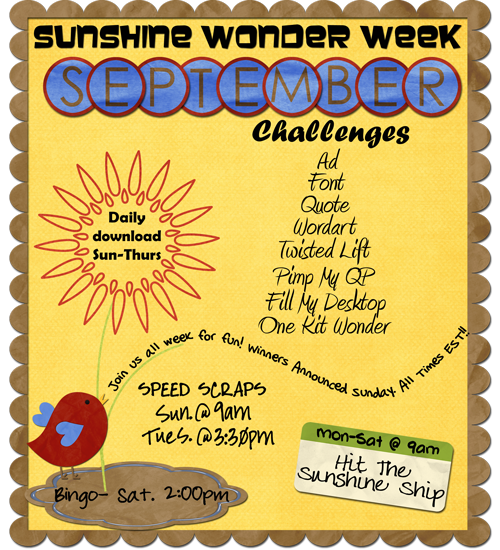 And I am personally hosting the Quote Challenge so I hope to see some great layouts again this month!